Tuesday February 26, 2013 MONTHLY INVESTOR FORUM MEETING
New York, NY
Bummer! Sales have ended.
Unfortunately, tickets for this event are no longer on sale.
Event Details
You are cordially invited by the New York Chapter of the Keiretsu Forum to attend the
Tuesday February 26, 2013 MONTHLY INVESTOR FORUM MEETING
Presenting Companies:
Enchanted Thyme Entertainment - A multi-platform children's entertainment company, (based on the success of Book One).
Atmospheir- Atmospheir is a private network that is the mobile solution for managing your personal and professional contacts.
FXQ Engineering - Design and manufacture electric motors that reduce the risk of downtime in their critical motor applications.
Stylinity- Stylinity produces the Style Stage, Stylinity.com, and mobile tools to enhance the shopping experience.
Secure Outcomes - The world's first fully integrated portable digital livescan forensic fingerprint collection, archiving, and transmission system.
Hardwood Flooring USA - Manufacturing from inception, then selling directly to the consumer.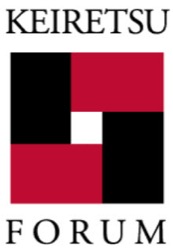 The Keiretsu Forum Selection Committee is comprised of angel and venture capital investors, expert in the technology, media, clean tech and consumer products industries.
The Keiretsu Forum presentations are 20 minutes long:
10-minute core presentation followed by a

10-minute Question and Answer session.
After each entrepreneur presents, an Interest List is passed around the room and individual members who are interested in the company express their interest by signing in.
After all presentations are concluded, entrepreneurs are excused and Forum members discuss the companies.
To refer a company to present at this meeting or any of our upcoming meetings please use our online application at  https://gust.com/angel-group/k4-newyork/apply